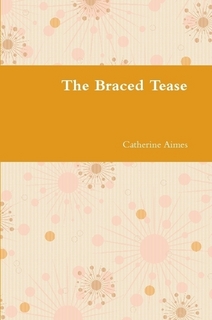 80 pages • ISBN: 978-1-257-37266-9 • $ 9.95

An Erotic Orthodontic Encounter
A Dr. Samantha Wrighting novel
by Catherine Aimes
The Braced Tease is the second in Intraoral Press's Erotic Orthodontic Encounter series.

Carl is almost thirteen, an age where all sorts of new sensations and emotions and urges have to be dealt with. On top of that he gets braces, causing more inner turmoil and more embarrassment about facing girls. A few days after he gets them he gets to spend a few hours alone with fifteen-year-old Isabella, who remembers what it was like to have braces and takes advantage of Carl's situation to tease and play with him. Carl can't believe the highs and lows he experiences in this short encounter, as he learns that having braces is even more perplexing than he ever thought possible.

Available from Lulu in print or as a download.

Buy The Braced Tease on Kindle in the US or Kindle in the UK
A reminder: Dr. Samantha Wrighting isn't your typical orthodontist. The Braced Tease is a work of fiction, and so there is some exaggeration and fantasy involved. Because of this it is probably not suitable for younger (pre-teen) readers, or impressionable readers who have not yet visited an actual orthodontist.

The Braced Tease is an Erotic Orthodontic Encounter and includes some sexual situations and stimulation. It is not very explicit, but it is for mature readers.

Go here for more information about the Dr. Samantha Wrighting books
---
Our orthodontic fiction is solely meant as entertainment, not information that patients or their parents should rely on. Always consult a dentist or orthodontist about any questions about orthodontic treatment.
---
All rights reserved.
Copyright © 2011 Intraoral Press